How We Deal With Your Rodent Problem
As we've said before, rodents can be incredibly problematic for your business or family. As the weather is warming up, we all like to make the most of it and eat outside on warmer evenings but leaving even the slightest amount of waste outside can attract rodents.
A common question we get asked is 'How do you deal with rodents in my house…?' so we're answering that question for you, in an easy-to-follow, 3 step process.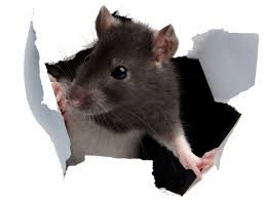 Identification
First, it's important that we confirm that a rat or mouse has entered your property and is residing inside. We will do this on our first visit and our expert technicians assess the evidence of rodents using their experience and training.
There are usually some tell-tale signs that identify the rodent, and you can see the identifying infestation factors in one of our recent blogs.
By taking photos of infestation evidence for us to view before we get there, you may be able to help speed up the process and get the problem solved quicker because we can bring along the correct equipment from the off.
Detection
Usually, we will be able to identify some common areas where rodents may be entering and exiting the property.
This will be identifiable by evidence of droppings along common routes, scuff marks made by rodents, or holes and entrances that are accessible by a rodent. For example, if we see droppings that are small and cylindrical, we know we are likely to be dealing with a mouse as opposed to a rat.
If we have identified any access locations that a rodent may be able to get through from the exterior to the interior of the property, we will be able to give you a quote for the building work to fill these to lock the rodents out.
If you prefer, we can leave you with a list of issues that will need to be dealt with to prevent future pest issues.
Removal
During our first visit, we will install bait boxes around the property, where we think the rodents visit on a regular basis.
This bait box has rodenticide inside that is hidden alongside food that the rodent may eat. Slowly this rodenticide will kill any rodents in your property.
After the first visit, we try and get the building work done as soon as possible to prevent additional rodents entering the property. Or we'll advise you what needs doing if you choose to deal with it yourself.
After 7 to 10 days, we like to visit the property again and check the bait boxes. If the bait has been eaten by a rodent, we will carry out a full survey and remove any dead rodents safely from the property. During this visit, we will also replenish the bait boxes to ensure all rodents have been dealt with.
7 to 10 days after the second visit we will visit again and ensure that any remaining rodents have been removed from the property and all of the possible means of access have been dealt with and blocked off. This is usually the end of the process.
If you think you need our rodent prevention and removal services, you can give us a call on 0115 913 5724 or get a no-obligation personal quote here.