Pest Control Contracts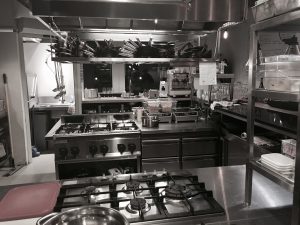 Confirm A Kill have been providing specialist pest control services for over 25 years. Founded in 1992, we offer a broad range of pest control solutions to both domestic and commercial customers across Nottinghamshire. Our experienced and friendly team are fully trained and certified to deal with all manner of pest control problems. As members of both NPTA and Prompt you can rely on us to provide a first class service using the most up to date pest control techniques.
One of the most popular services amongst our commercial clients is our pest control contracts. The contracts run for a 12month period and include both emergency call outs and scheduled visits to provide and maintain a pest-free status.
Pest prevention is by far the most powerful tool when it comes to pest control. Our service will give you peace of mind. As we ensure that your premises are continually monitored to prevent rodents or insects from being able to multiply.
---
The Benefits of a Pest Control Contract
Why choose a pest control contract as opposed to a one-off treatment?
– Pests may harm your health and the health of your staff and customers
– If seen, pests will increase the risk of prosecution in the workplace and may enforce temporary or permanent closures
– Animals may cause damage to your property and goods
– If living inside, rodents will contaminate your food in stock
– The costs of preventing an infestation of pests are potentially far less than having to deal with one in an emergency
– For businesses serving or supplying food, a pest problem can be hugely damaging to the companies reputation
Our Pest Control Service
We provide you with a total pest control solution. Our pest prevention and treatment services are delivered by experts in public and environmental health. We offer the highest levels of service from trained and qualified staff with many years of experience.
With flexible working to suit your requirements the services we provide are discreet, causing minimal disruption to your business operations.
Each pest control contract is tailor-made to meet your specific business needs. We take pride in our competitive rates and offer free no obligation quotations. We are also happy to beat any genuine quotation for a like for like service.
If you choose us to deal with your pest problem, you will receive scheduled visits at regular intervals throughout the year with written reports at the end of each visit. Should you have a visit from an environmental officer, there is written evidence, and paperwork available on site for them to view. This allows you to quickly and easily demonstrate that you have adequate pest control measures and procedures in place.
A pest control contract, in the long run, can save you money and protect your business's reputation, keeping your customers and staff safe and happy.
Pest Control Contracts Nottingham
The first stage to any pest control work is a full assessment and review. Based on this information we can provide you with a bespoke package that will help maintain a pest free environment all year round.
For more information on our pest control contacts, call us on 0115 913 5724 or get in touch via the website.