Find Out Why You Need Some Electronic Fly Killers
Here at Confirm A Kill, we understand that flies can be a huge nuisance when it comes to working in an environment that deals with food preparation or an area that is required to be hygienic. Which is one of the reasons we recommend purchasing an electronic fly killer.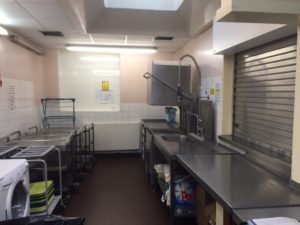 Flies are often attracted to moist organic material. This could be left in any clean food preparation environment and there is very little that will stop flies accessing these environments. Despite any preventative methods, any gaps, open doors or windows would allow flies to get in.
The issues with many common flies is the contamination that they can cause to a clean environment. When the common fly lands on a piece of food, the only way they can digest it is by breaking down the food, this is done by using its saliva or regurgitating stomach acid, this can be incredibly dangerous for food preparation environments.
Due to their sticky feet, flies can carry dirt and bacteria from a contaminated environment to even the cleanest of surfaces. Worse still, this contamination can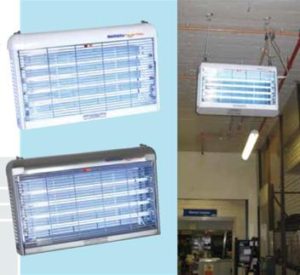 usually spread diarrhoea illness in humans.
What are electronic fly killers?
In food preparation and commercial environments, it is important to have a preventative method of removing flies from the area, this can be done by installing an electronic fly killer, often referred to as 'buzz zappers'. These work well in areas where there is one or less sources of natural light (window/door).
In the past, electronic fly killers have been criticised due to them being unhygienic in an environment where food is being prepared. However, with modern-day additions to the contraptions, adhesive has been added to ensure flies stick to the strip rather than falling onto surfaces. They also no long emit a buzzing sound when a fly is killed, as this is seen to be unattractive to customers.
Where can I get an electronic fly killer?
At Confirm a Kill, we supply electronic fly killers made by Pest West to commercial businesses, whether you want a discreet yet stylish front-of-house method of removing flies, or a hygienic way of getting rid of flies in a food preparation area.