Wasps Deployed to Prevent Pests?! The Importance of Preventative Pest Control
In this blog we discuss the importance of preventative pest control, and how moths are being kept from reproducing in a historic stately home, with a little help from a species of wasp.
Wasps deployed as pest control in Norfolk stately home
You don't see a headline like that every day in the news, but recently, the National Trust revealed that they had deployed wasps in Blickling Hall to prevent moths from reproducing.
Blickling Hall, thought to be the birthplace of Henry VIII's second wife, Anne Boleyn, has recently deployed a species of Trichogramma Evanescent wasp to keep the moth population at bay.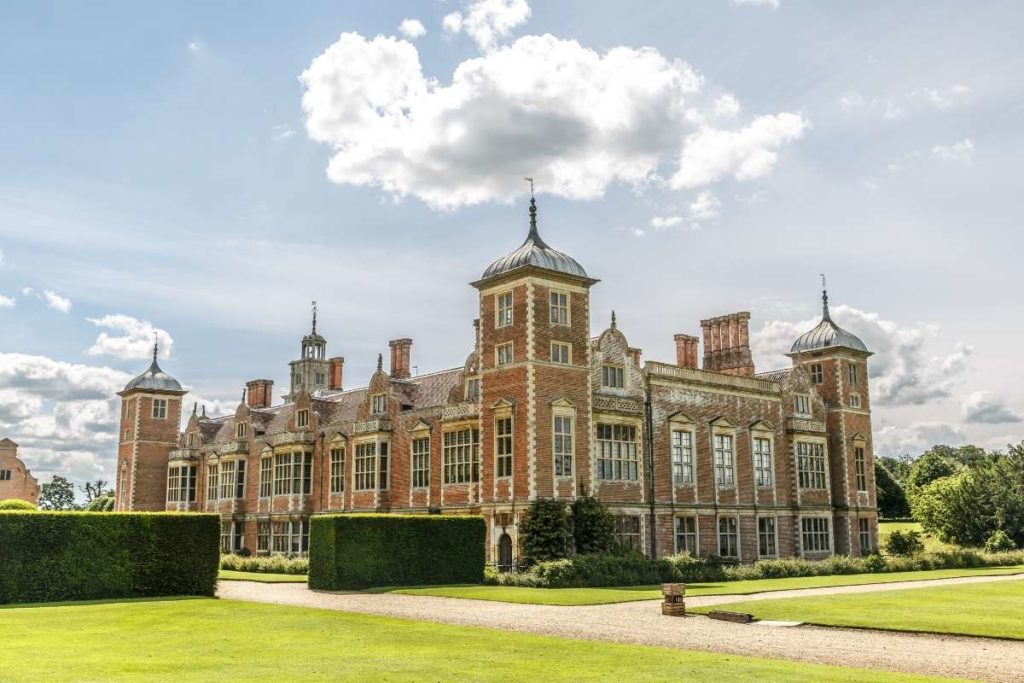 The National Trust claim that despite housekeeping, the common moth has been hard to control. Being the natural enemy of moths, the small 0.5mm wasps have been released into the rooms of the stately home. This is in order to prevent historic tapestries and furnishings from being ravaged by the pesky moths.
These small, microscopic wasps lay eggs inside the eggs of those produced by moths, this prevents the larvae of moths from forming, and instead, the wasp larvae grows inside.
This is a pioneering approach from the National Trust, and this will likely help protect the building from further moth attack, which is great news.
Assistant national conservator at the National Trust said that the lockdown had "suited our resident bugs".
"The relative quiet, darkness and absence of disruption from visitors and staff have provided perfect conditions for larvae and adults alike."
Pest Control in Empty Commercial Premises
One of the key points raised in the news story about these pest controlling wasps, is that lockdown has been an ideal breeding ground for pests.
This may have been in a historic stately home, but it's no different to any commercial property that's been sitting empty or unstaffed for long periods of time over lockdown, namely offices and hospitality venues.
Lack of external disturbance from visitors or workers has allowed pests to thrive in these environments.
Check Inside Your Premises for Pests
We can't emphasise the importance of this enough. The National Trust do a great job of maintaining their properties, even in lockdown. But what if the moths were left to reproduce continually, without control? Likely, priceless pieces of art, furnishings and historic tapestries would have been damaged or even lost to decay thanks to these moths.
Whilst you might not have historic pieces of art in your commercial establishment, it's almost a guarantee that you do have expensive assets of some kind. Whether that be stored clothing, food, or electronic equipment.
Rodents, flies and, indeed, moths can all cause havoc to the expensive assets you've left in a place that you thought was safe over lockdown. Rats have the ability to chew through metal, so wires and electrical equipment will be no trouble.
Continued inspection of your property will prevent pests from ruining your prized assets.
Check Entry/Exit Routes
Even if pests haven't made their way into your commercial premises, you need to make sure there's no easy way for them to do so later on.
If you manage a premises built in brickwork, ensure there are no holes that allow access into the interior wall cavity. Similarly, if your premises are in a metal cladded or concrete warehouse, ensure there's no erosion at ground level, or roof level. Birds and rodents can make use of holes the size of a 20 pence piece.
If you doubt the integrity of your building, get in touch with a local tradesperson who will be able to repoint cement or repair any erosion in metal or concrete.
Pest Control Contract
Over lockdown, Confirm a Kill have been working with a number of businesses that have been closed or left their premises empty for long periods of time.
We're able to do a monthly check of whether there are any pests in the property, and even install measures to prevent pests should they come looking for shelter.
Preventative pest control is the cheapest solution for your commercial business, and not doing so may cause very expensive treatments later along down the line.
Give us a call if you want to find out more about our commercial pest control contracts.