The Importance of Pest Control in the Hospitality Industry
Within the hospitality industry, especially in hotels, pest control is vital as it impacts the health, safety and comfort of guests and staff. A pest infestation in a hotel can cause damage to the property and its reputation, leading to significant financial losses.
The following points discuss the importance of pest control within a hotel environment.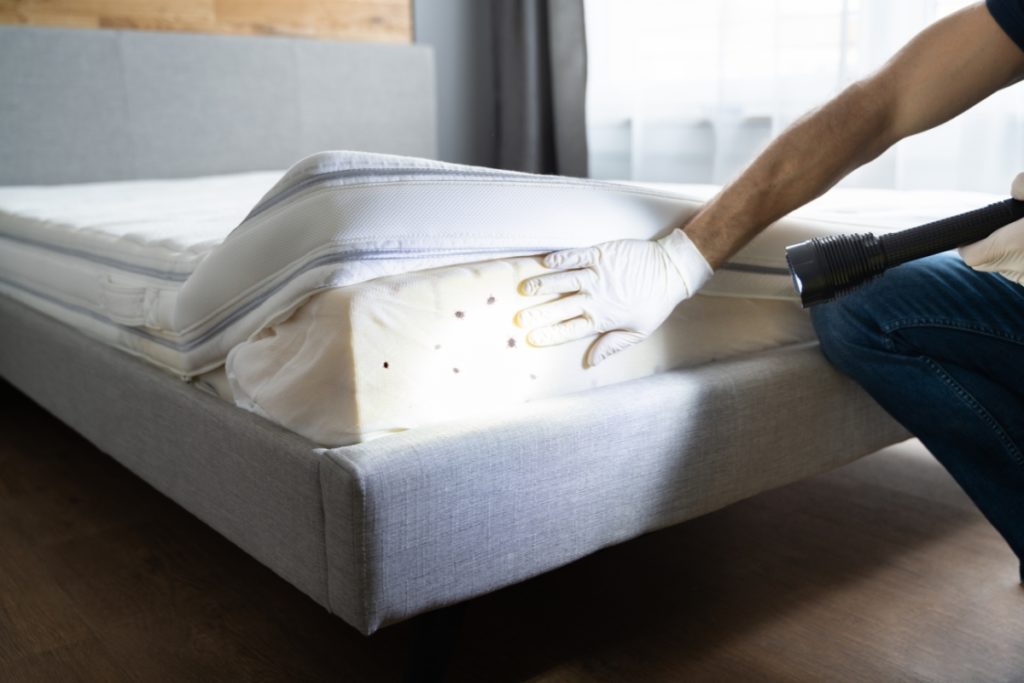 Health and Safety
Hotels offer food, water and shelter, making them an excellent breeding ground for pests such as rodents, insects and birds. Without pest control, pest infestation will likely occur, leading to poor hygiene.
Insects and rodents are notorious for carrying viral, bacterial and fungal infections from bodily fluids or droppings on and inside their bodies. For example, if cockroaches are left to roam the premises, they can quickly spread salmonella, causing staff and guests to become sick from food poisoning.
Bedbugs are known to hitchhike on clothing and luggage, making it easier to spread from one place to another. Though they carry bacteria, the risk of transmitting a disease-causing bacterium from one host to another is considered low. However, the bite may irritate the skin, causing painful swelling and redness. Some guests may experience an uncomfortable night's sleep.
Guest Satisfaction
Though guests stay at hotels for various reasons, they all have something in common: they expect a clean and comfortable stay with the option of a pleasant meal experience.
The importance of pest control when it comes to guests is vital. It only takes one sighting of an unwanted creature for a guest to walk out, write a negative review and never return.
As reviews are often viewed online via Trip Advisor, a hotel with a pest problem will ultimately be reviewed poorly.
Reputation
The hospitality industry is highly competitive; hotels always appreciate the power of reputation. A high volume of negative reviews can lead to business decline.
Potential guests may become discouraged from booking after reading repeated reviews of incidences with bedbugs or various reports of food poisoning. The hotel's loyal members may also look elsewhere to stay.
It is also beneficial for a hotel's reputation to be rated by The AA. A hotel with pest issues will not rate favourably, which could cost the hotel its competitive status.
Property damage
A pest infestation can be a massive problem to the running of a hotel, causing damage to the very foundations of the building's structure, electrics and furniture.
Not only can insects and rodents destroy furniture, wooden beams and floorboards, but rodents can chew their way through electrical wiring. This could be hazardous and affect a guest's stay as services become unavailable.
Law and Regulations
Hotels are subject to legislation and regulation, such as health and safety, food safety and environmental laws. Therefore, they may be subject to inspections from time to time.
It is essential for any reputable hotel to adhere to requirements placed upon them by law or their insurance policies.
Combatting pests
A specialist should always be called at the first sign of an infestation. However, prevention is always better than cure to avoid the problems associated with pest control. This is where commercial pest control services specialise, offering a range of solutions from one-off treatment or longer-term contracts to training and advice.
By appointing a pest control expert, inspections and legislation can meet the expected standards. This minimises the risk of legal action or fines that a hotel could face due to pests. It keeps the building and everyone inside safe and healthy, guests get a pleasurable experience, and staff can work efficiently in a well-maintained building.