Spring Surprises: Ant Control
Our third part of the series is Spring Surprises: Ant Control
We've all been there – you see a couple of ants in the garden or on the floor in your home and then before you know it there's thousands picking up your crumbs and taking them back to their nest.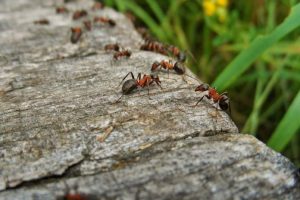 Ants won't go away of their own accord if they have the right conditions and whilst there are many over the counter ant treatments available, using our pest control service uses professional products which will destroy the ant colony quickly and effectively.
What do if you have ants:
Call us as soon as you start seeing signs of activity so that we can tackle the problem before it escalates
Take a sample of the ants so they can identify the species – different species of ants require different treatments.
Contact us today for a free competitive quote
Aggravated by ants? Tweet us using #SpringSurprises to get help with your pest control questions.