Pest Control in Restaurants & The Food Industry
Nowhere is pest control more important than in restaurants and the food industry. Pests like mice and rats can cause mass exoduses in bistros and fast food restaurants, and many hard-earned patrons never return. In the food industry, insects and their larvae, like flies and maggots, bring busy warehouses and supply lines to a grinding halt. Beyond the shock and the immediate loss of productivity, pest control issues cause widespread and long-lasting damage to the industry. Learning more about pest control in restaurants and beyond, including the legislation, the risks, and commercial pest control strategies, help businesses stay clean, healthy, and successful.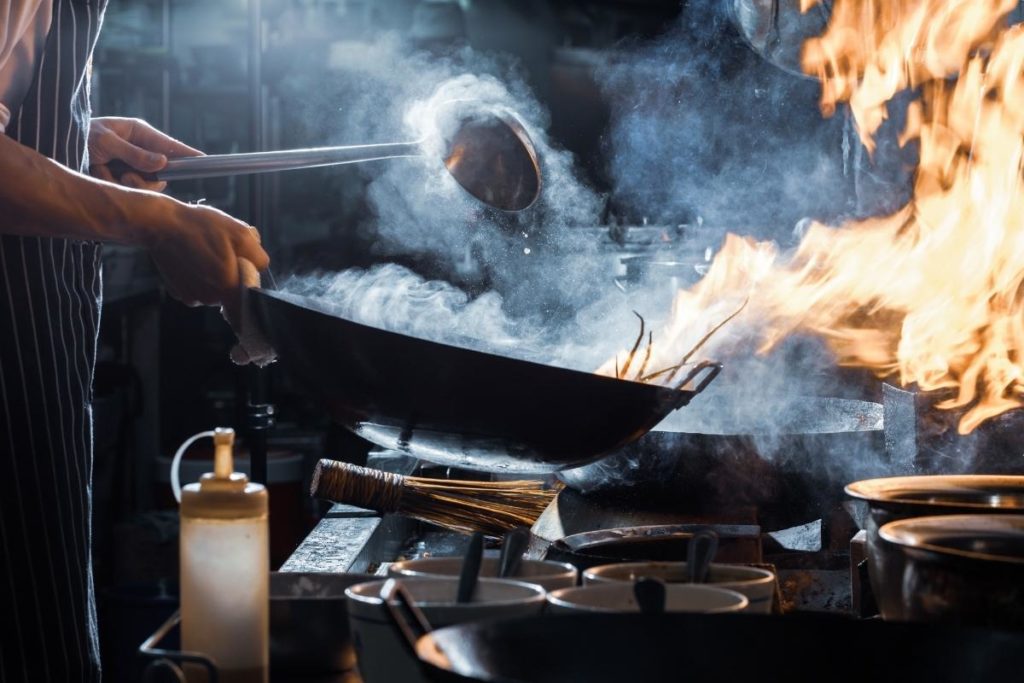 Pest Control in the Food Industry
Every stage of the food industry requires strict pest control protocols. This spans from primary raw material gathering and processing in the agricultural sector to storage, manufacturing, and distribution. Quality control inspectors maintain pest control at every link in the chain by auditing every shipment of produce as it arrives and before it leaves the facility. Rigorous inspection, and availability of inspection access, prove fundamental for keeping the food industry up and running.
Pest Control in Restaurants
Sadly enough, life doesn't pan out like the movie Ratatouille, and real-life rodents can't become the finest chefs in France – quite the opposite. Without pest control in restaurants, pests like rats, mice, insects, and birds infest kitchens and serving areas. These infestations cause hazardous and expensive consequences, losing revenue and endangering human life with viruses, parasites, and bacterial infections like salmonella. Far from heart-warming animated comedies, insufficient pest control in restaurants creates Kitchen Nightmares.
Laws and Regulations Around Pest Control in Restaurants
Pest control in restaurants proves so important that legislators weigh in on the topic on a national and international scale. In Europe, the EU upholds laws like EU Regulation 178/2002 on the principles of food law and EU regulation 852/2004 on the hygiene of foodstuffs. The latter law makes specific reference to food storage, cleanliness, and "in particular, pest control".
Similarly, in the UK, the Food Safety Act 1990 and the Food Hygiene Regulations 2005 mandate a high standard of hygiene in all businesses preparing food for human consumption. The former act specifies that employees "must aim to avoid contamination of food and harbouring of pests." Each breach of these laws warrants a fine of up to £20,000 and even imprisonment for up to six months.
Key Steps to Implementing Pest Control Measures
Prevention
Businesses should implement measures to stop pests from entering their premises, including individual product packaging and commercial waste. These measures support effective pest control, lowering the chances of infestations occurring in the first place.
Treatment
Even if a business isn't currently aware of an infestation, pest control hardware should still be in place, just in case. Ideal measures include bug zappers, rodent traps, and bird spikes. Pest control in restaurants becomes even more crucial at certain times of the year. In Autumn, wasps become more aggressive at the end of their hive cycle, and other pests seek shelter from the colder weather.
Identification
Any time a business in the food industry discovers a pest, it must be analysed and identified. This process helps you understand any risks posed by the pest's presence and how it entered the premises in the first place.
Expert Support
Commercial pest control in restaurants and the food industry supports each of these three stages, creating healthy and safe workplaces. Investing in pest control experts turns risks into strengths, as businesses with successful pest control thrive in their industries.