The need for professional domestic pest control
One of the most dangerous and damaging pest problems you can experience is an infestation of rats. These creatures spread diseases, contaminate food, harm pets and cause costly damage to property, making them one of the most common challenges facing pest control companies.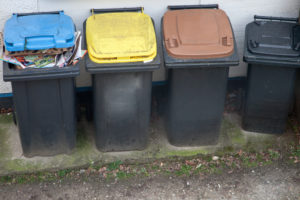 The need for professional domestic pest control has risen due to a reduction in the number of waste collections in some areas, and the increasing popularity of home composting which can attract vermin. The popularity of garden decking has also led to sub decking infestations, as these popular garden structures create a safe environment for rats, mice and other pests to live under.
With certain local authorities having stopped providing pest control services, this particular area has left thousands of potential jobs up for grabs by private pest control companies, as they only stopped offering the services this year. Councils including Broxtowe Borough Council used to provide a free service or a subsidised service for domestic customers, yet still many people living in the area that would have contacted the council are still unaware that the service has stopped, until they ring for help.
We want to be your first port of call for any pest control queries you may have. If you spot any of these signs, there is a chance that there are rats in your home:
Dark droppings and trails of urine, particularly along the sideboards and in darker corners
An unpleasant musty smell
Scampering and scratching sounds at night
Grease stains and dirty smudges along the sideboards, caused by rats rubbing their bodies along the wall as they move from place to place
Bite marks and signs of gnawing, particularly on food containers, boxes, pipes, cables and wooden surfaces.
If you suspect that rats have invaded your home, it is vital that you enlist our pest control service straight away to ensure that you and your family are protected from the many health and safety hazards posed by these pests.
Domestic homes from time to time suffer from a pest problem of one sort or another. We offer a complete service to deal with all kinds of pests that will meet your needs and requirements at a very competitive price.