Lockdown Helps Boost Rat Population to 150 million
The population of rats in the UK has increased from 30 million in a year to 150m. This has been boosted by quiet urban areas and plentiful waste food.
Recent reports by pest.co.uk suggest that the rat population n the UK has increased from 30 million in a year to 150m. This has been boosted by quiet urban areas and plentiful waste food.
The rat population recently thought to be less than 1 rat per person in the UK is now thought to be roughly 2.2 rats per person. And, as the well-known phrase goes, "you're never more than 6ft away from a rat" is even more likely after 2020 and the beginning of 2021's harsh lockdown restrictions.
Why is the Rat Population On The Rise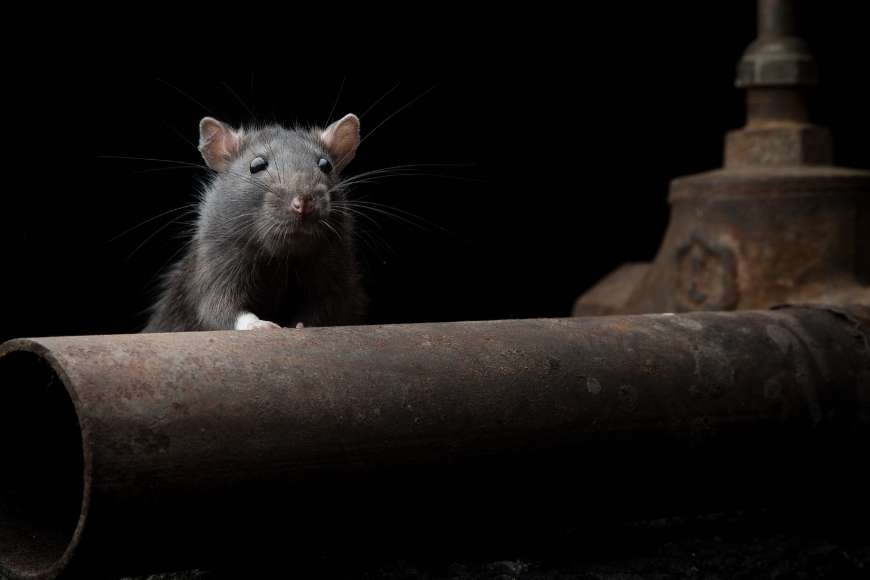 Lack of Social Mobility
According to data from Google's COVID-19 mobility report, recorded by Android phones in Nottinghamshire with location services enabled, 69% fewer people have been taking part in retail and recreational activities since the beginning of lockdown last year. This is matched by 39% fewer people going to and from work.
This lack of social mobility recorded by Google is also corroborated by Apple, who says that 17% less people using Apple phones in the UK have stuck to the same routines they had prior to lockdown.
Both sets of figures indicate that most people are heeding Government advice and are staying at home unless absolutely necessary.
This lack of social mobility, though, is likely to be advantageous to the rat population, with less footfall in key areas; this has allowed rats to breed in a relatively undisturbed manner. With fewer people on the streets, there's a perfect opportunity to stroll around, less likely to be detected.
Businesses Are Shut
According to The Guardian, up to 18,000 high street retail stores in the UK are vacant amidst a national lockdown. This figure only relates to the high street retailers. Independent retailers have been shut, and many offices have also been requiring that their staff work from home throughout lockdown. The true number of empty commercial properties is likely to be in the hundreds of thousands.
These closures have meant that rodents can wander the hallways of previously bustling office buildings undisturbed. Likewise, the vacant retail outlets may prove to be a perfect place for a rat to spend their time. With a roof over their head, relative warmth and the potential food to be sourced from within the premises, it makes for an ideal home for rodents.
How Can You Stop Rats Invading Your Business?
We've covered this in a previous blog about protecting properties in lockdown, but we've got some top tips to help businesses prevent rats below.
Safely Securing All Food From Pests
If you are a business involved with the processing or manufacturing of food products, there's a chance you left food lying around.
Items such as rice or nuts stored in containers on the ground could be very easy for a rodent to access. If there is accessible food, rodents will see this as a reliable food source and return in large numbers.
Cleaning and Hygiene
If a significant amount of crumbs or debris has been left in the premises, this could mean rodents and other pests will be drawn to them.
It's also worth ensuring waste management collections have resumed as normal throughout lockdown to reduce the amount of waste on any commercial premises.
Checking Access
With less footfall in towns and cities, rats will not have the usual access to disposed waste and may lead to them attempting to access buildings which they may not normally venture near, like your business.
Check for access points around the property and make sure that anything larger than a 20 pence coin is filled in and does not allow rodents to access.
Check Pest Management Equipment
If you have bait boxes on the premises for deterring or capturing rats, ensure they have been monitored and emptied at regular intervals.
Not doing so will render them useless and could see a rodent population grow despite the pest management equipment.
What Does the Future Hold?
Thankfully, in the coming months, lockdown will be eased, and we will, hopefully, start to see things return to some semblance of normality.
However, many large firms have already stated that lockdown has completely changed the way they work, and chances are; they won't be returning to the office or premises as they previously had before lockdown.
Thankfully, the silver lining is that many retail outlets will start to open, and any existing rat problems will be flushed out, either by increased footfall or pest control measures. We can expect to see the rat population start to decrease again. But this will take time.
The fact of the matter is that you are more likely to be affected if you don't have a pest control contract in place. Confirm A Kill can access your building, check for any signs of infestation and bait/use preventative measure accordingly. Nobody wants a nasty surprise when returning to their premises.
What Happens If I Find Rats In My Premises?
If you find rats in your business premises or your home, we recommend contacting a licensed pest controller like us at Confirm a Kill.
Dealing with rats can be dangerous, and many carry diseases that are harmful to humans, so we advise never to deal with a large problem by yourself.
If you have found that some of the 150 million rats across the UK have nested in your premises, give us a call or get in touch.