How to Check for Bed Bugs
Bed bugs are small insects that can live in your bedding or furniture. Although they pose no significant health risks, they can be a nuisance. To help prevent infestations, we have collated our top tips on how to check for bed bugs and how to eradicate infestations if they do occur.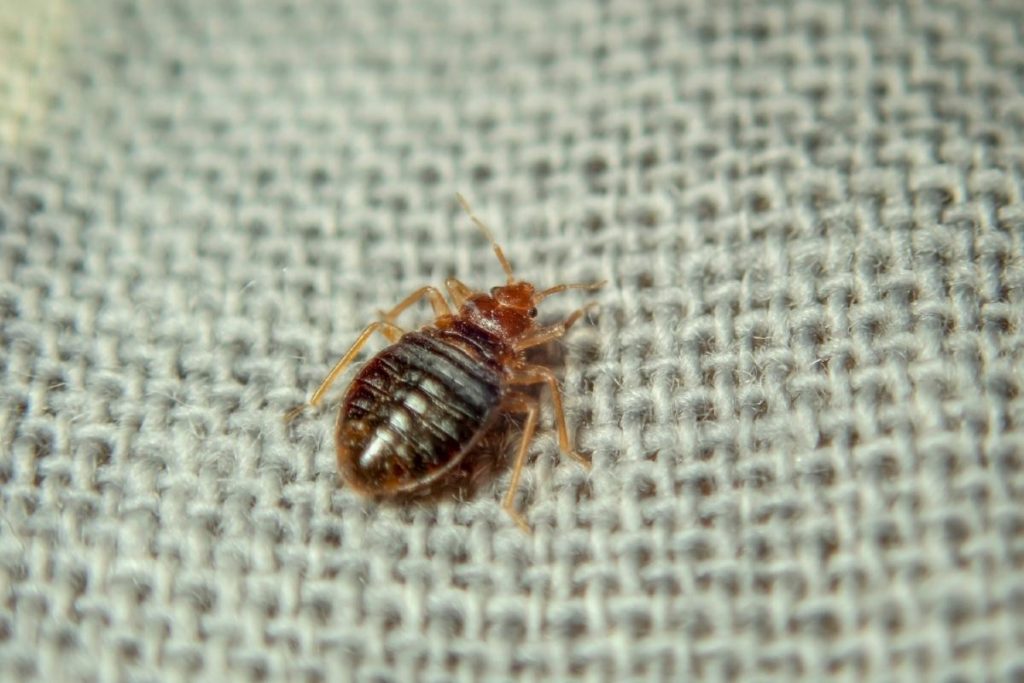 Where Do Bed Bugs Come From?
Their miniature size and flattened body allow bed bugs to be easily transported into your home undetected. They are usually found in luggage, used bedsheets, second-hand furniture or clothing. Although they cannot fly, they can also migrate to adjoining properties by crawling through small cracks in floors and walls. Bed bugs tend to thrive in areas with access to people so they can feed at night; common hiding spots include:
Mattress seams
Box springs
Bed frames
Headboards
Carpets and underlay
Timber floorboards
Skirting boards
Cracked or broken plaster
Wallpaper
Electrical sockets and fittings
Wardrobes
Drawers and cupboards
How to Check for Bed Bugs?
Identifying a bed bug infestation can be a difficult and time-consuming task. However, there are some tell-tale signs of infestations, including bites, blood stains, black spots, smells and the insects themselves.
Bites
Areas of the body exposed when sleeping, such as the arms, neck and face, are susceptible to bed bug bites. In most cases, bites are painless, so it can take a while before you notice any visual symptoms.
Blood Stains
If you notice small blood stains on your bedding, there is a possibility you have a bed bug infestation. The stains are usually found in a linear, row-like arrangement.
Black Spots
Detecting a cluster of small, black spots on your mattress, bed frames or behind your wallpaper is how to check for bed bugs. These spots are their faecal excrement, so if you notice clusters appearing, you likely have an infestation.
Smells
Sweet, unpleasant smells can be a key indicator of an established bed bug infestation. If you come across a sickly smell, look around for the other tell-tale signs.
How to Prevent Infestations
To prevent an infestation from happening in the first place, there are some preventive measures you can adopt.
Pre-Owned Items
If you are bringing second-hand items into your home, inspect them carefully first. If you notice any signs of infestation, we recommend fumigating the item or leaving it outside your home altogether.
Spending a Night Away
If you're staying in alternative accommodation, inspect the room upon arrival. If you notice any signs of infestation, notify hotel management or the property owner immediately and request another room. It may even be necessary to clean or fumigate belongings before returning home just to be safe.
How to Eradicate Infestations
If you've followed our steps on how to check for bed bugs and find you already have an infestation, follow our tips below on bed bug removal:
Wash any affected bedding or clothing using a hot wash, or tumble dry for at least thirty minutes.
Place any affected bedding or clothing in a plastic bag and freeze it for at least four days.
Keep your home clutter-free, especially areas around your bed and vacuum regularly.
If you're still unsure about how to check for bed bugs, we recommend contacting a pest control expert. At Confirm A Kill, we have over 25 years of experience dealing with unwanted pests. Our team of professionals can quickly identify an infestation and safely eradicate it to prevent bed bugs in the future. To find out more, please contact our friendly team.