Why Choose a Commercial Pest Control Contract
A service that is often overlooked in the budget of a commercial business is pest control and the budgetary deficit that comes with surprise pest invasions.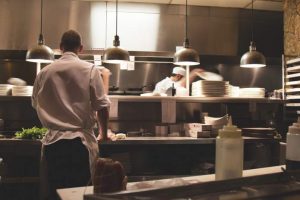 When in a commercial environment that requires exceptional hygiene all of the time, even the smallest of invasions of insects or rodents could cause the establishment to close down effective immediately, plummeting profits and costing a large amount in emergency pest control call out.
With many pests being carriers of bacteria, it can be incredibly detrimental to a business when they come into contact with food packaging, or food preparation areas.
Can WE stop the pests?
Preventative methods can be actioned by the proprietor of the business, however, these are not sure-fire ways of preventing pest invasion in a commercial environment. Rat and mouse traps are not hygienic if left for a prolonged period of time and much of the time, rats and mice will have already nested nearby if caught in a trap.
Placing over-the-counter insecticide down is a good method to prevent cockroaches. However, the chemicals in the insecticide can easily come into contact with food if blown about or disturbed. This could lead to illness among customers.
Benefits of a Commercial Pest Control Contract?
With a pest control contract, it is usually a case of a pest control agent coming to the commercial property on numerous occasions to ensure there are no signs of any pest invasion, rather than responding in a reactive way, this is promoting the use of preventative methods.
By choosing a commercial pest control contract with Confirm A Kill, we can guarantee you quality services by experienced members of the team who are registered members of the Professional Pest Controllers Register and National Pest Technicians Association.
A pest control contract gives yourself and your customers peace of mind when it comes to ensuring that the environment you are in is safe and legal to operate from.